Being charitable is a core value
We believe that success brings with it responsibilities as well as blessings. Giving back to the communities we serve is one of our most cherished core values and is a key part of our culture. After all, we are neighbors first and foremost.
We are fortunate that each year the size of our donations has increased to the more than 30 charities we support. Starck Real Estate is the 12th largest donor in Berkshire Hathaway HomeServices national network of affiliates.
Highlights of our 2021 giving
Donated to local area food banks
Donated to The Sunshine Kids foundation
Diapers collected in our annual drive
THE SUNSHINE KIDS FOUNDATION
Helping Children with Cancer Smile
The Sunshine Kids Foundation provides exciting, positive group activities and opportunities for children with cancer so they may once again do what Kids are meant to do… have fun and celebrate life. Founded in 1982, Sunshine Kids promotes self-esteem, personal accomplishments, and just plain fun for kids undergoing cancer treatment.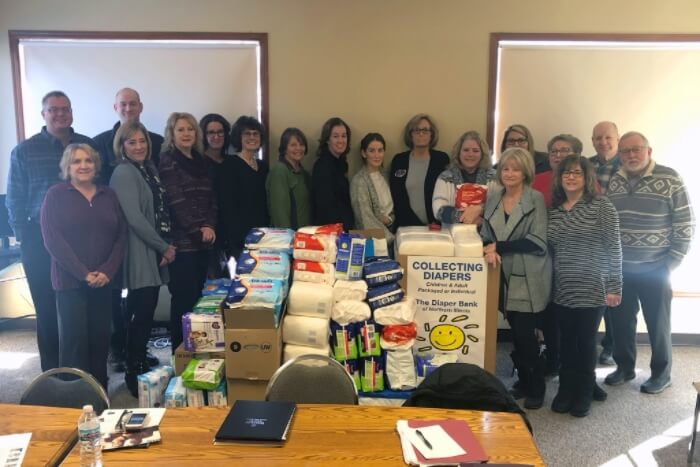 DIAPER DRIVE
For those in need diapers can mean health, cleanliness, happiness and dignity. Starck brokers collect diapers and cash donations for children as well as adults with disabilities, the elderly, and the sick. In 2020 we doubled our support to the Diaper Banks.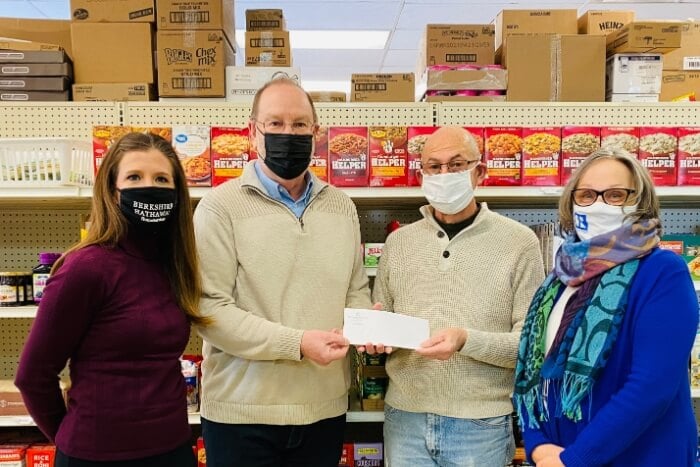 FOOD BANK
Food insecurity affects millions of people across the US and the COVID-19 pandemic increased the need. Starck and its brokers collected $31,537 in 2020. Because the Northern Illinois Food Bank has discount purchasing relationships, every $1 donated is worth $8 in food purchasing power. So, our donation was equivalent to over $252,000 worth of groceries!
HELP US HELP OTHERS
STARCK CARES IS A 501(c)(3) NON-PROFIT CHARITY SUPPORTING LOCAL CHARITIES
COMMUNITY SUPPORT
In addition to our primary charities, we support the charitable organizations below: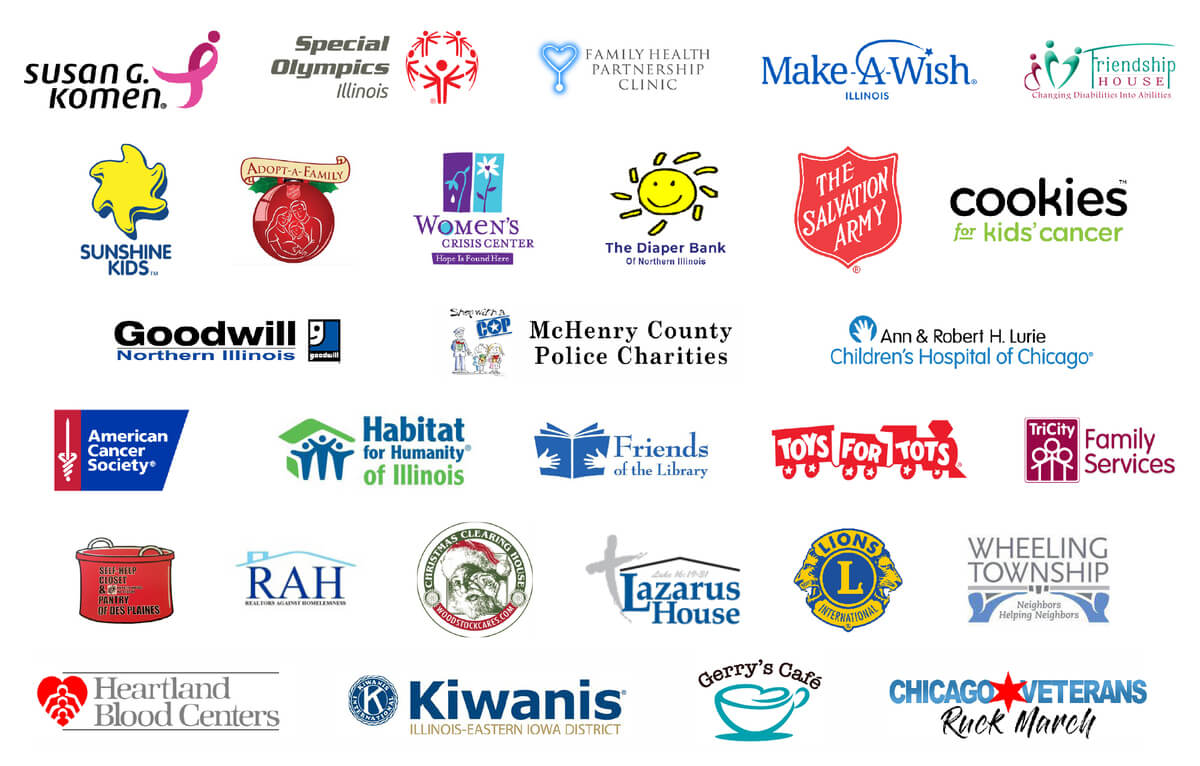 Have questions?
WE ARE HAPPY TO ANSWER THEM. Call or text us at
847.994.4432