The QuickBuy® Alternative
Eliminate the worry and uncertainty of selling a home
The home sale process can be a complex experience and an emotional roller coaster, but when you request QuickBuy from your Starck broker you'll receive a reliable cash offer for your qualified home in just a matter of days. Close in as few as 14 days from offer acceptance and bypass home showings and the time and expense needed to ready your home for market.
Convenience • Simplicity • Certainty
More Ways To Sell Your Home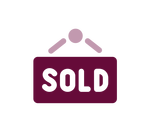 Traditional Real Estate Sale
A traditional sale allows you the opportunity to get the most money out of your home – with expert guidance to help you successfully list, market, and sell your home.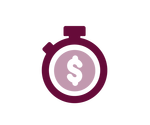 QuickBuy® Immediate Offer
A perfect solution when you want to enjoy convenience and certainty with a quick and hassle-free home sale. No home prep, no showings. Close on your timeline, in as few as 14 days.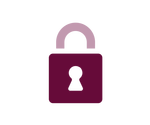 QuickBuy® Lock Guaranteed Sale
Combine QuickBuy with traditional sale. Lock in the QuickBuy offer for up to 150 days, then list the home keeping the guarantee of an offer in hand. Accept the offer at any time while listed.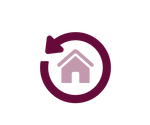 QuickBuy® Leaseback
Close on the QuickBuy offer, securing your home sale proceeds, and then stay in your home and move when you're ready. Short and long-term options available.
Real stories, real customers
Our customers tell the story better than we can. Here are some real-life experiences of our clients.
"QuickBuy worked well for our circumstances. We highly recommend to others as a way to move on with their lives. Thank you!"
- Christopher K.
"It was easy to move forward. The whole point to us was that there was no 'hassle' with the home sale. We recommend as an option to be considered."
- Virginia F.
"Your wealth of knowledge and willingness to go the extra mile to ensure we understood the program made the process move very smoothly."
- Michelle W.
Sell in 4 simple steps
No showings, no repairs, no hassles
1. Meet with a Starck broker
They will assess your home to ensure that it qualifies and submit their analysis to QuickBuy.
2. Get an offer
QuickBuy underwriters will evaluate your home and its market value. If your home meets QuickBuy's standards, you will receive a cash offer within 2 business days.
3. Home inspection
QuickBuy will send a professional home inspector to make sure that your home has no major defects or needed repairs. If there are needed repairs the cost will be estimated and deducted from the cash offer.
4. Choose your path
Now it's up to you! You can move forward with your QuickBuy closing, decide not to sell, or work with your Starck broker to sell your home in the traditional manner. Either way, there is no cost to receive a cash offer from QuickBuy.
The benefits of QuickBuy®
Be certain of a ready buyer
Enjoy a seamless sales process
Bypass home showings
Sell fast

–

close in as few as 14 days
Eliminate the time and expense of home sale preparations
Moving out of state
Make a non-contingent offer on your next home
Frequently Asked Questions
If you would like to receive an immediate offer for your home in a few simple steps and avoid listing your home, showing your home, preparing it for market or maintaining a showing-ready home, then a stress-free QuickBuy Offer may be the ideal solution.
There is no cost to receive a QuickBuy offer.
Contact your participating real estate agent.
Enjoy the professional guidance of a trusted agent as well as the certainty of a reliable cash buyer. If you're planning to buy a home as well, QuickBuy gives you the advantage of making a non-contingent cash offer on your next home.
You may also save on the following: • Carrying costs while the home is listed, such as utilities and taxes • The time and expense of preparing the house for market • Home-staging fees • Duplicate mortgages if your home doesn't sell before you buy your next home
Since the QuickBuy offer is based on accurate market research, not internet "guesstimates" or algorithms, it typically takes one to two business days for your agent to present the offer after the home visit.
Additional resources
We can guide you through the selling process and help you decide if QuickBuy is right for you.
Still have questions?
Call or text us at
847.994.4432